Are you looking for a way to enjoy all of your favorite tacos, burritos, and wraps without throwing off your keto or low-carb diet? Fear not, because we've compiled a list of the best low-carb tortillas that are sure to satisfy your cravings without compromising your health goals. 
The Best Keto-Friendly Tortillas
1. No tortilla at all!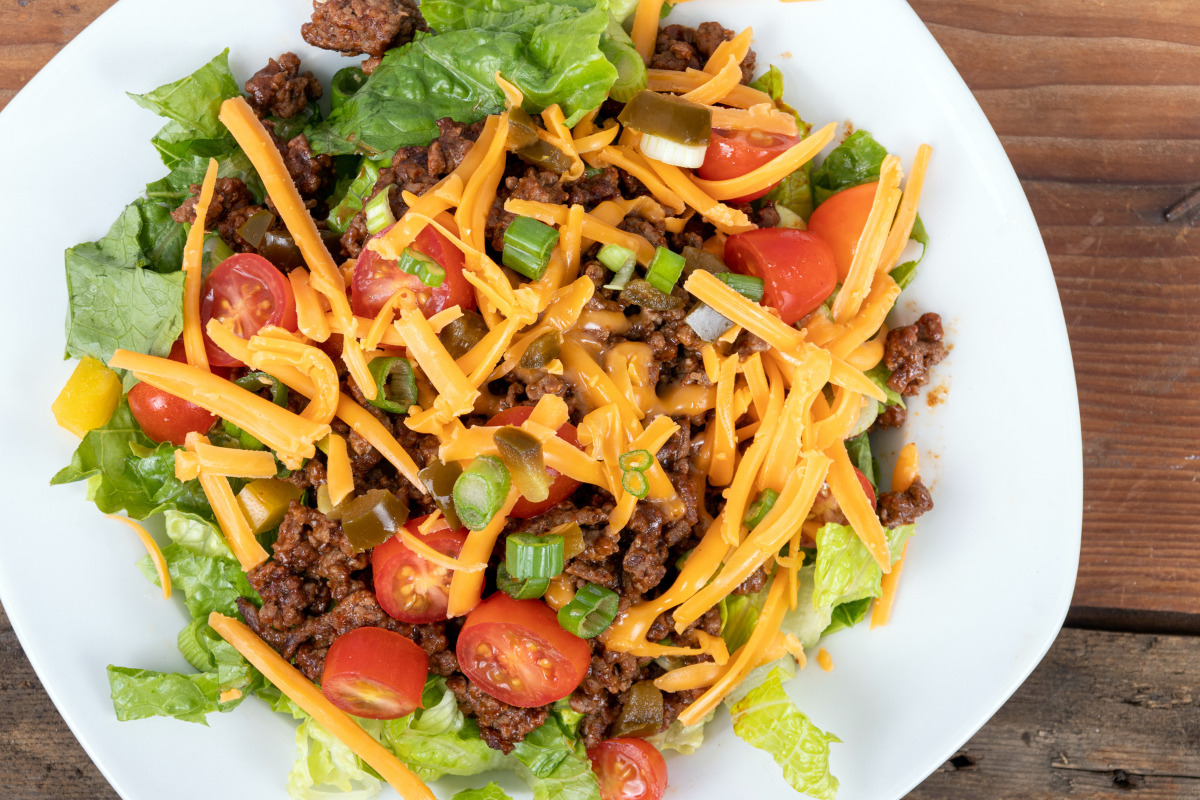 Let's start with the most basic option: ditch the tortilla altogether and create a delicious taco salad or lettuce wrap instead. Some of us in the community like to call this "taco guts." But, pro tip, I would not recommend calling it that in front of your mother-in-law.
This is a great option if you want to cut down on carbs and just want to keep things simple. Our typical way to make taco guts is to just fill a bowl with taco meat, cheese, sour cream, avocado, and some sugar-free salsa.
2. egglife egg white wraps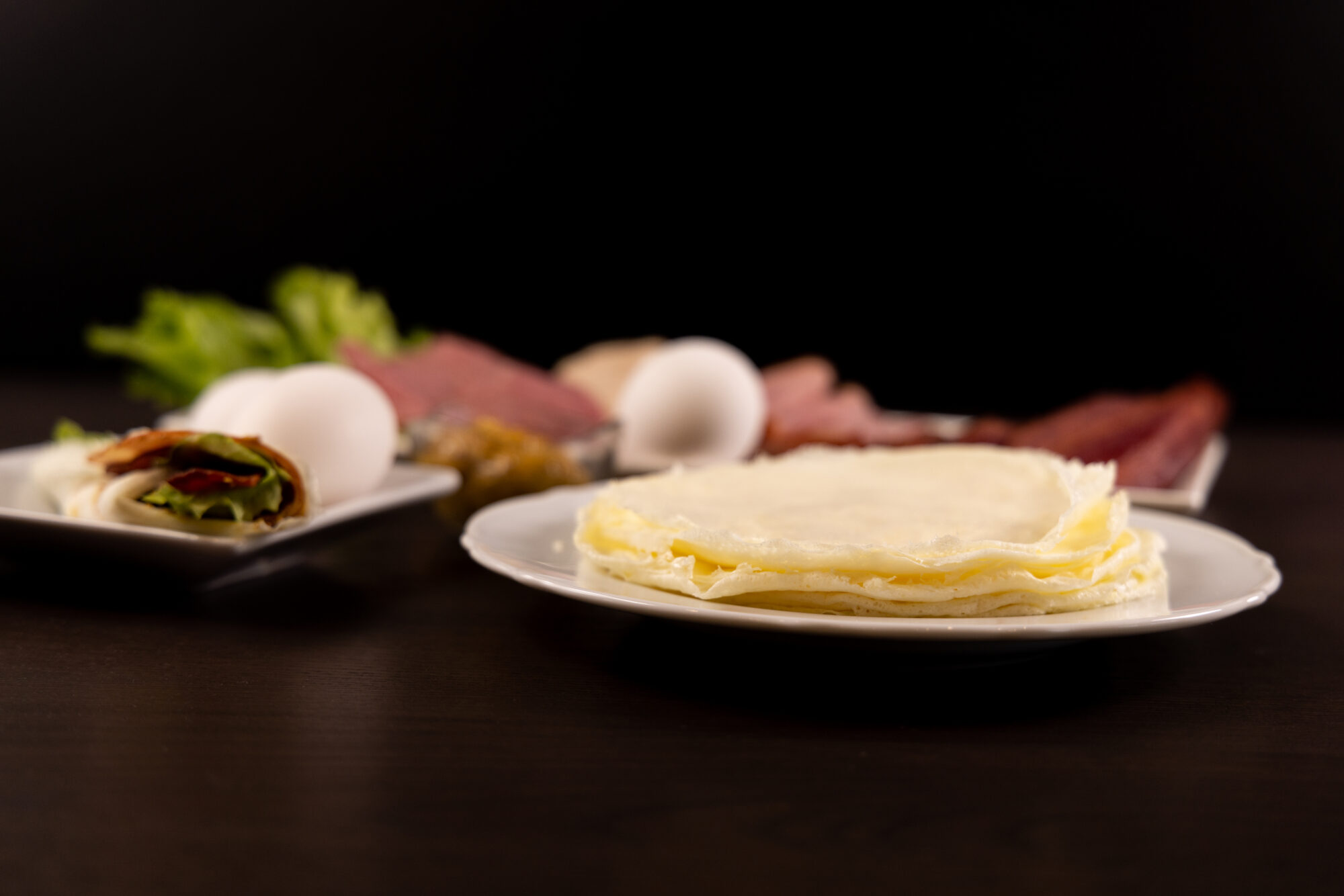 Any number of egg-related puns come to mind, but I will spare you. Made entirely from egg whites, these wraps are a fantastic option. They have zero total carbs (!)—and they are free from gluten and dairy as well. If I'm having a tortilla at all, this is my favorite option.
3. Folios Cheese Wraps
For an option that's cheesier than your favorite rom-com, try Folios Cheese Wraps! They're made almost entirely of cheese and contain 1 total carb (and 1 net). You can choose from a few different flavors. They're a great choice for both sweet and savory dishes. These are really high up on my list because of how short and clear their ingredient list is. (And of course, they taste amazing because…cheese!)
4. Outer Aisle Pizza Crusts & Wraps
These wraps are a great way to sneak in some extra veggies. Made from a cauliflower and egg base, they have only 4 grams of carbs (3 net) per wrap. There's also an option made from broccoli if that's more your thing…
Okay Options
5. Mr. Tortilla Wraps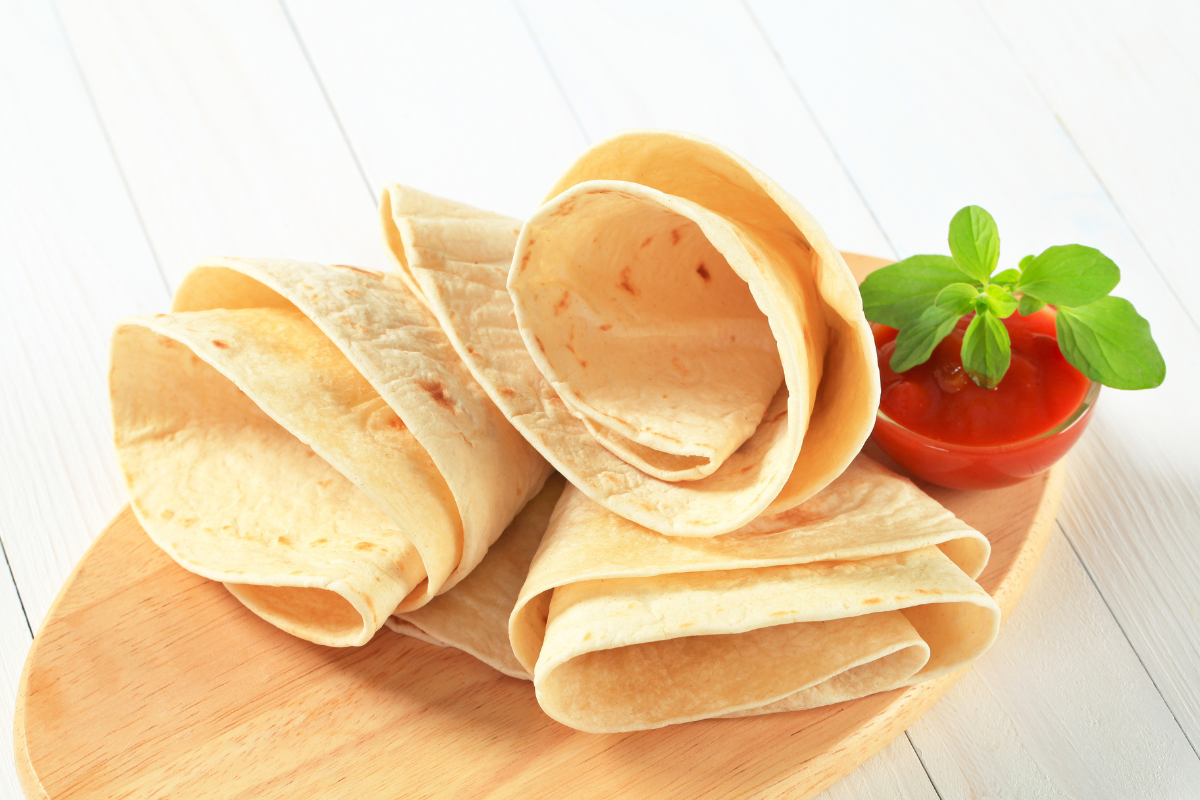 These aren't an option I would particularly recommend, and the big reason is because, while it is technically low in carbohydrates, it does still contain whole wheat flour and vital wheat gluten (and other ingredients I typically try to avoid).
This is important to be aware of for those of you who avoid gluten because of an allergy or intolerance. However, if you are more low-carb than you are keto, these might work well for you!
6. Santa Fe Probiotic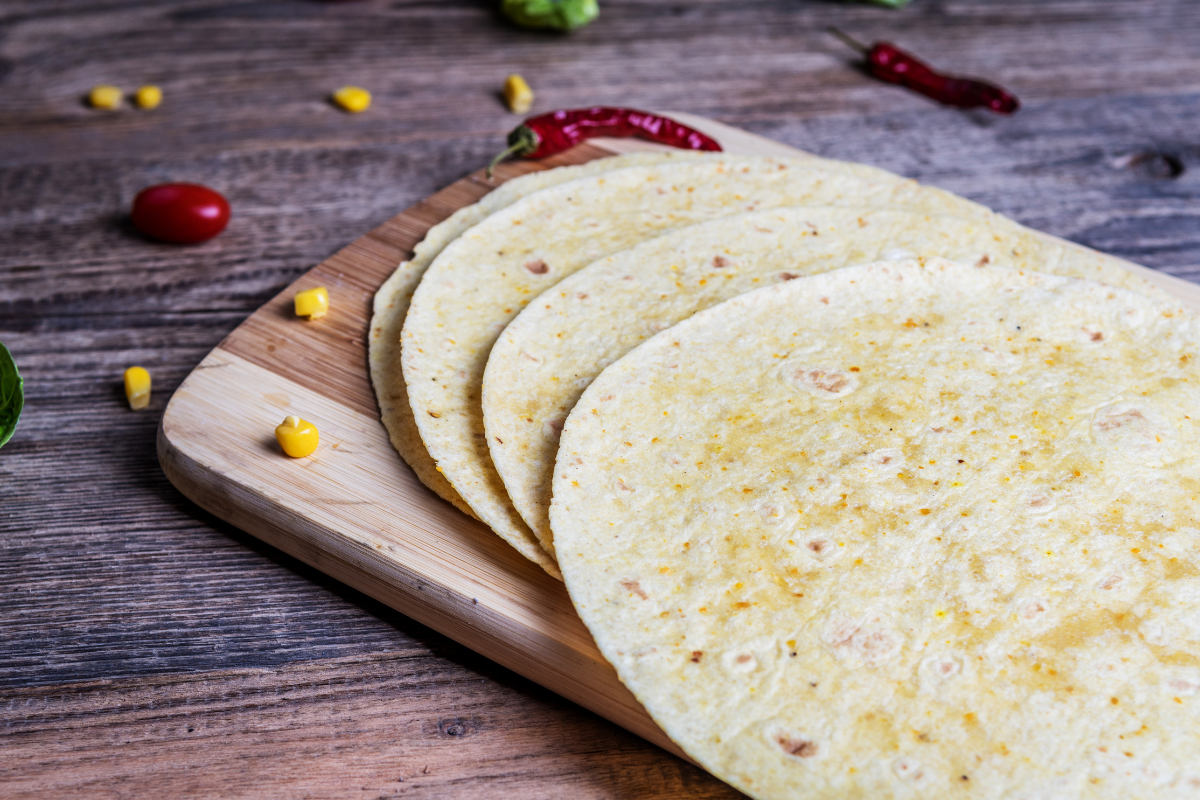 The same caveats apply to this as to the Mr. Tortilla Wraps, so while this option may be handy for low-carbers who can tolerate gluten, it's not one I would reach for on a regular basis. But by the same token, if your choice is between these wraps or a regular tortilla, these are still preferable to a regular tortilla. They have 13 total carbs and 5 net. We buy these on occasion for our non-keto children.
7. Mission Carb Balance or Zero Net CarbTortillas
Mission is a tried and true brand for many people. Unfortunately, they do contain wheat starch and vital wheat gluten (so they are not a gluten-free option), and these "low carb" tortillas will often have more total carbs than a regular tortilla.
If you're okay with the extra carbs, this might be a handy and easily accessible option (as this brand is very popular in many grocery stores), but otherwise, I would usually choose another alternative.
In Conclusion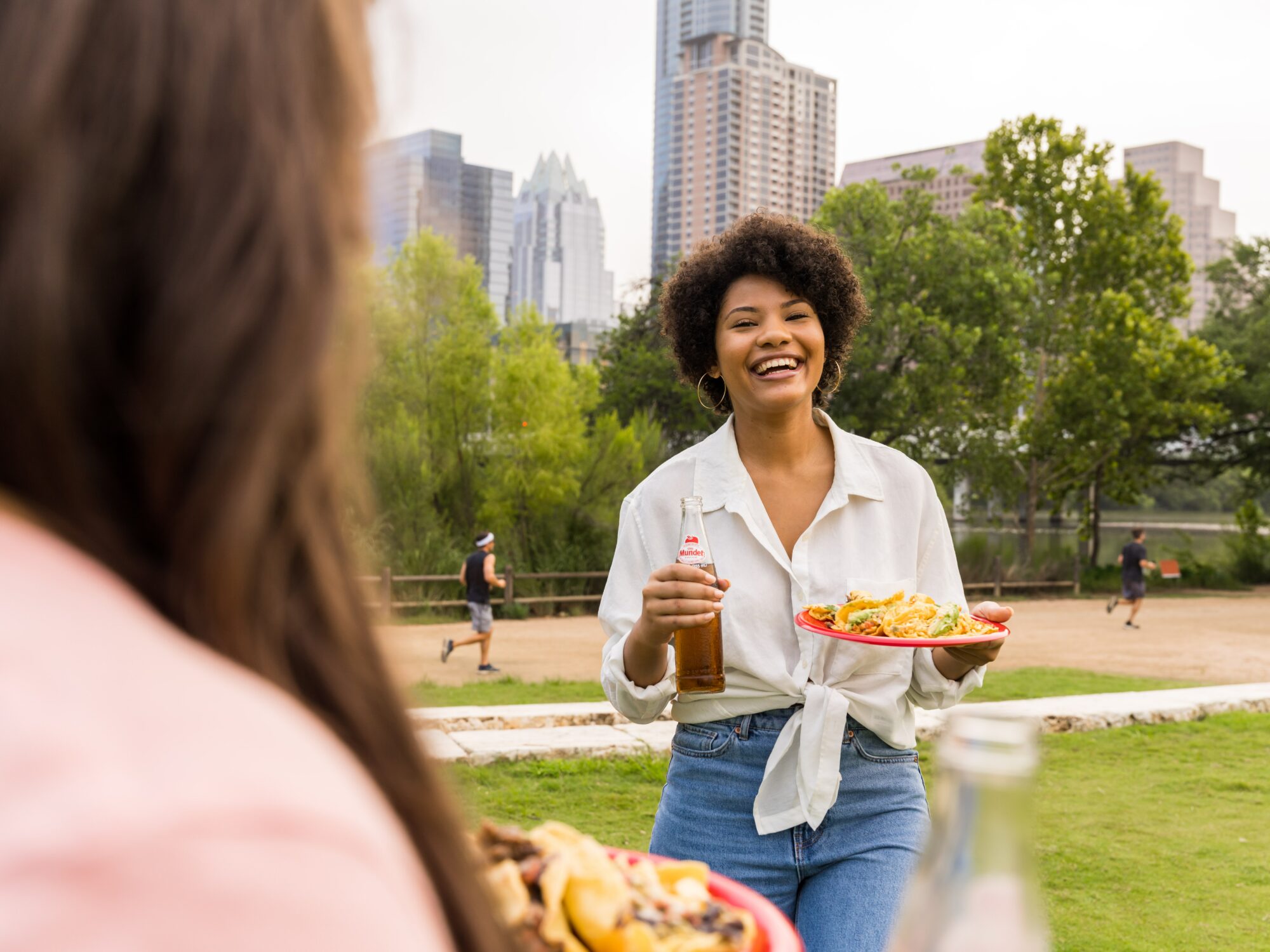 Now you have all the tortilla intel you need to make the best choice for your diet. So go ahead and indulge in your favorite dishes without worrying about derailing your health goals. It's a wrap!
Don't want to cook?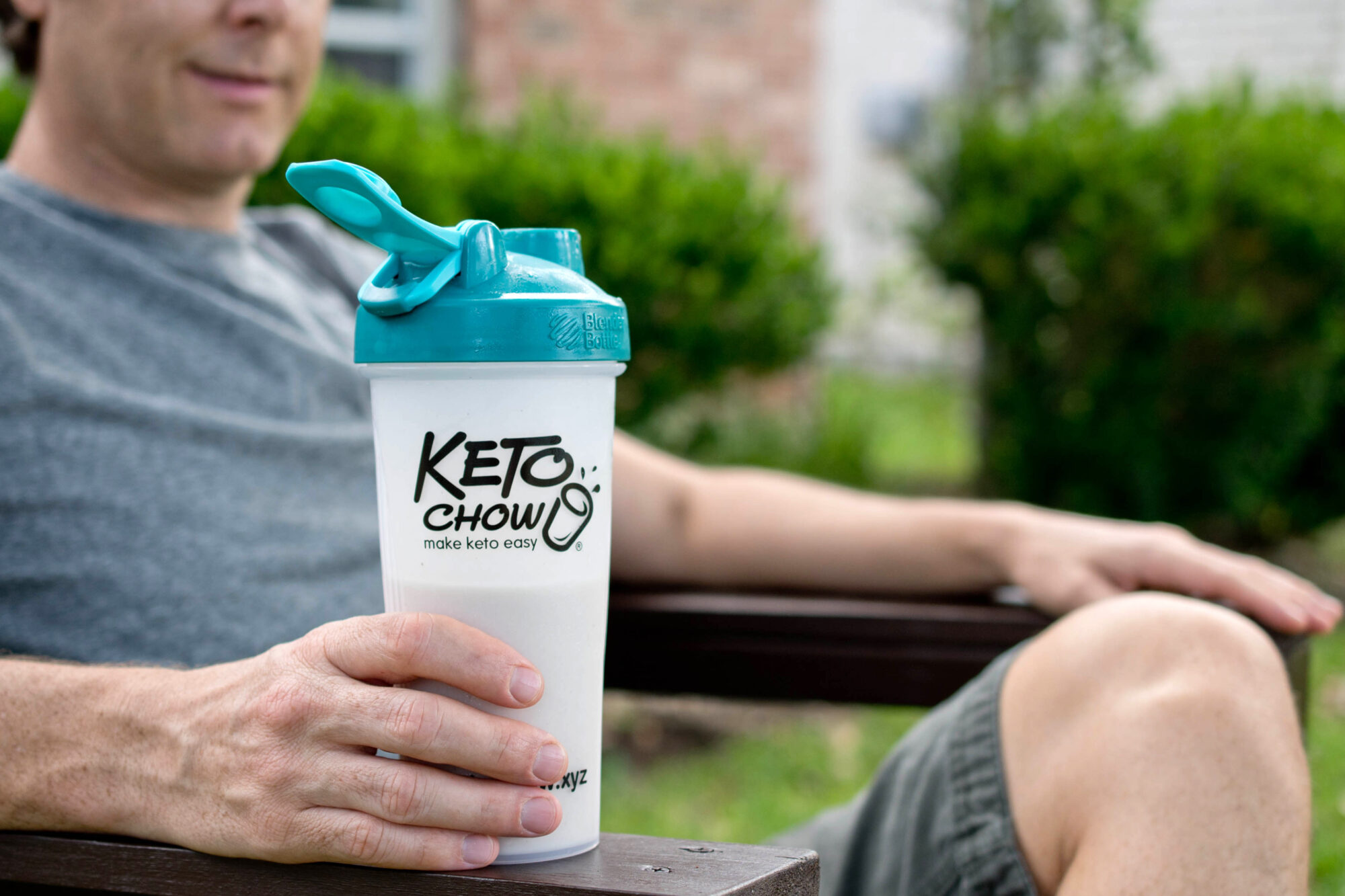 Then check out Keto Chow! Keto Chow is a low-carb meal replacement shake with 1/3 of your daily recommended nutrients. It takes only seconds to make. Not only that, it comes in 30+ delicious flavors!