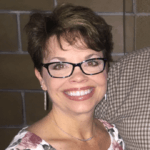 My husband lost 6.8 pounds in January for the DietBet challenge!  He did not "win" because he lost less than 4% of his weight but 6.8 pounds is a lot.  I considered joining another keto DietBet challenge but decided that probably was not a very good idea because it is highly unlikely that I would be able to lose another 4% in a month.  I am not willing to part with my cash easily.  😉
You have certainly heard many keto people talk about their concerns regarding nutrients, macros, and supplements.  (Sometimes that concern is actually the thing that leads them to Keto Chow because it is nutritionally complete!)  Personally, I was never before concerned about nutrients and never tracked my macros.  I never even counted my carbs before starting on Keto Chow.  I just knew what foods were low carb foods, and I ate those foods – as much as I wanted to eat.  (Don't knock it – I lost about 80 pounds that way!)  Becoming a customer of Keto Chow though led me on a path to understanding of electrolytes, macros, and calories.
For years, I had a shoebox full of vitamins and minerals that I took twice a day without fail, but I honestly didn't know the reason why I took most of them.  After educating myself by reading everything on the Keto Chow website and all of the books and links that were referenced, I decided to enter into Cronometer an entire day's worth of every single thing I was consuming.  It was eye-opening!  I realized just how many things I was over-consuming and where I was lacking.  I immediately made adjustments.  The supplements I take now are fish oil (1600 mg Omega 3), iron (27 mg), potassium (90 mg), and a probiotic.  The most important thing for me has been the increase of sodium.  Without extra sodium (substantially more than Keto Chow provides), I feel weak and shaky.  Now that the Fasting Drops are in stock, I am planning to order some of those!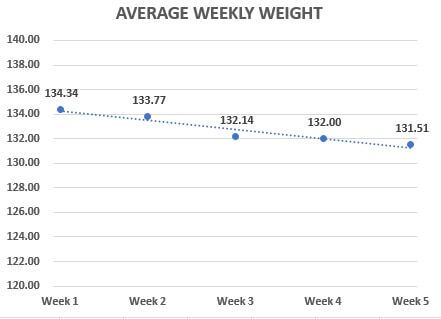 When I wrote my post last week, January hadn't quite ended.  I can now report that my official weight loss for January was 3.6 pounds with an initial weigh-in on January 2 of 135.6 and a February 1 weigh-in of 132.  It is sooooo difficult to be excited about 3.6 pounds but I am trying to be.  Losing (almost) one pound per week is great but it does not sound like much.  🙁
Times like this, I have to remind myself of how far I have come.  I recently posted this picture on Reddit.  My mother had said to me in December, "Could you have ever imagined you would look like this at 50?"  Heck, no!  I have been struggling with obesity since fifth grade!  Her comment really hit me and made me start thinking about how I felt about myself and about my life when I was 40 and made me take this comparison photo.  When I was 40, I could have never imagined so much could change in my life.  Now at 50, I am so grateful to realize that big changes can occur at any stage in life.
When I was heavier and yo-yo dieting, slow/small results would have sent me on a sugar binge cycle that resulted in certain weight gain and possible derailment of further efforts for weeks or even months or sometimes years.  It did not take much to make me think that efforts were not worth the results.  I finally possess the maturity (hopefully) and the wisdom (only by experience) in life to continue making the same choices each day as I would have if I had lost two or three times as much last month.  Being on a liquid diet is hard work though.  It takes determination and commitment to face the challenges of social discomfort, hunger, lack of variety, absence of chewing motion, mourning of snacks…  seeing results is what makes those challenges worth it.  I am trying to remind myself that persistence will be the key.
This week, I have really struggled with "hunger".  I just want to eat!  During the day at work, I feel like I think about snacks all day long.  When I was at a Mexican restaurant with my husband on Sunday, I was overwhelmed by the smells and the sizzling plates.  But I keep on powering through.  Maybe I need to buy some sugar free gum…  My meal times continue to be 4:00 pm, 6:00-7:00 pm, and 8:00 pm.  And I am getting plenty of calories.  But I do miss eating.  Here again, I have to remind myself of previous times in life.  Last time I did a liquid diet (November 2017 to February 2018), I was doing 900 calories a day.  So what I am doing now is much easier than that was.  (The results I saw during that time were awesome though – I lost 50 pounds in four months!)
Tomorrow morning, I am headed out of town to visit one of my sisters.  I have been fretting a bit about how I am going to manage my liquid diet while being away from home for four days.  Baggies of Keto Chow samples and bouillon cubes will be with me, and I will be fine.  My focus and attention will be on my sister and her family rather than on the food (or lack thereof).  I am so excited to go spend time with them!