A comment on another post asked about the feasibility of using coconut cream for Keto Chow. It just might work.
I looked into "Trader Joe's Coconut Cream":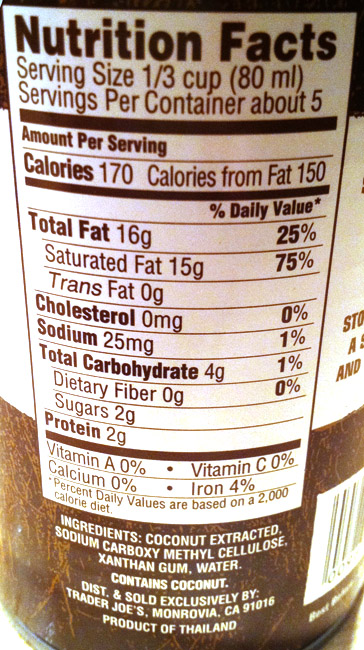 I calculated for 250ml of this Coconut Cream for a target kCal/day of 1300 (same as 50ml of heavy cream. It ups the NET carbs from 12g to 20g/day which isn't optimal but should work fine. It is significantly more expensive though, the 250ml costs around $3.50 a day, compared to $0.75 for the same amount of calories from heavy cream. I also don't have figures for the Omega 3 and 6 content so those end up red on the recipe editor.
Still, I'm going to grab some and give it a try, see how it goes. For those that can't handle heavy cream, this might be a viable option.