Baking season is here, and keto folks and friends may be thinking about what they can bake to make the house smell cozy and make fall meals feel familiar and comforting. 
Keto Roll Recipe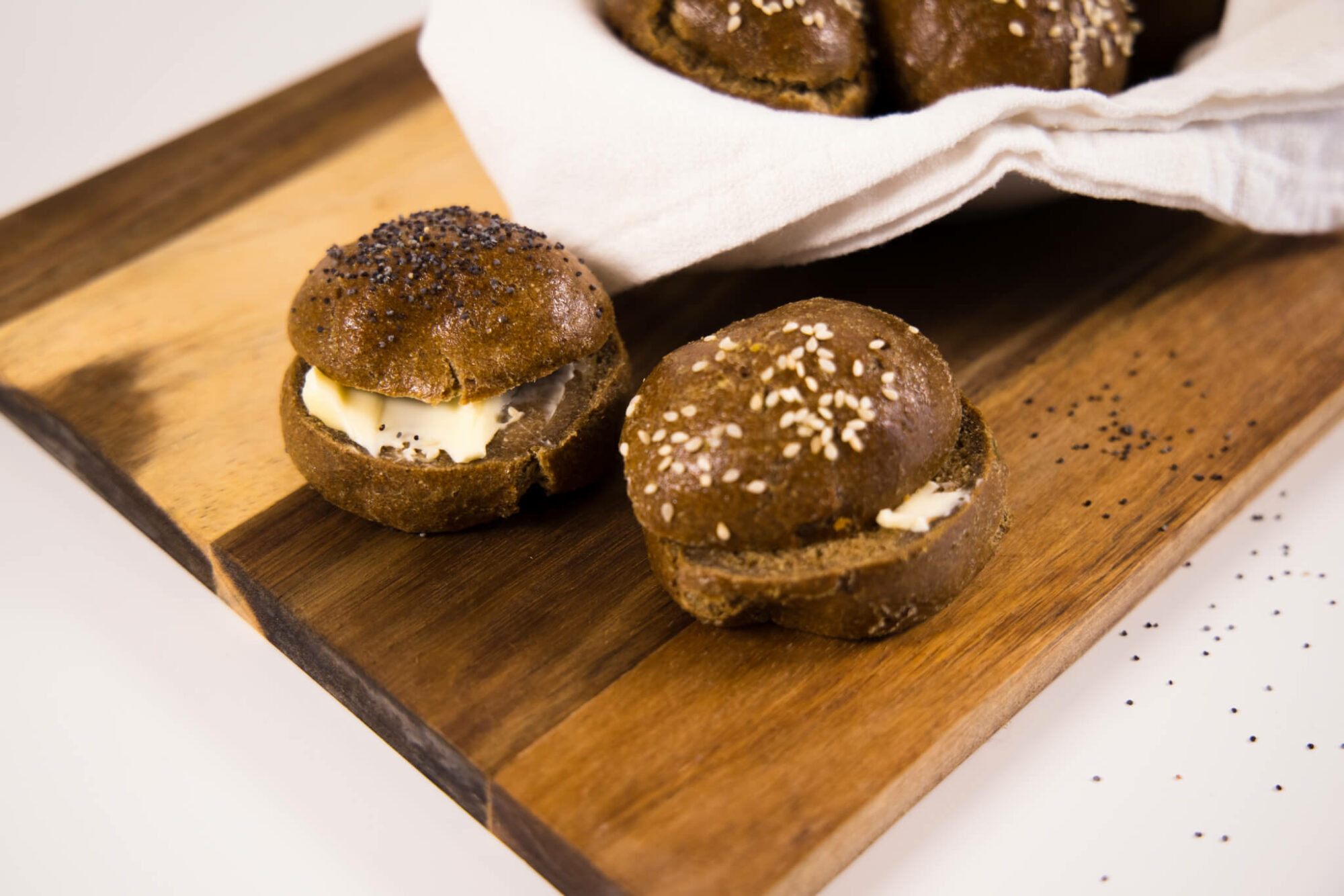 This keto roll recipe is my favorite keto friendly bread recipe. They're great for sandwiches, as a side to soups and stews, or for sopping up sauces and gravy. They're also perfect for toasting and slathering with butter and your favorite sugar-free jam.
These rolls are simple to make, but here are some tips to knock this recipe out of the park every time: 
Read the recipe all the way through and assemble your ingredients before you start, then measure all of the ingredients before you start making the dough
The recipe goes fast, and it is easy to forget something or make a mistake in measuring if you are trying to measure as you go. 
Eggs cold from the fridge are easier to separate but room temperature eggs are easier to mix so separate the eggs while they are still cold
Place the yolks in a container and return to the fridge for another recipe like hollandaise sauce or custard and allow the egg whites to come to room temperature while you prepare the other ingredients.
For best results, sift the flour before measuring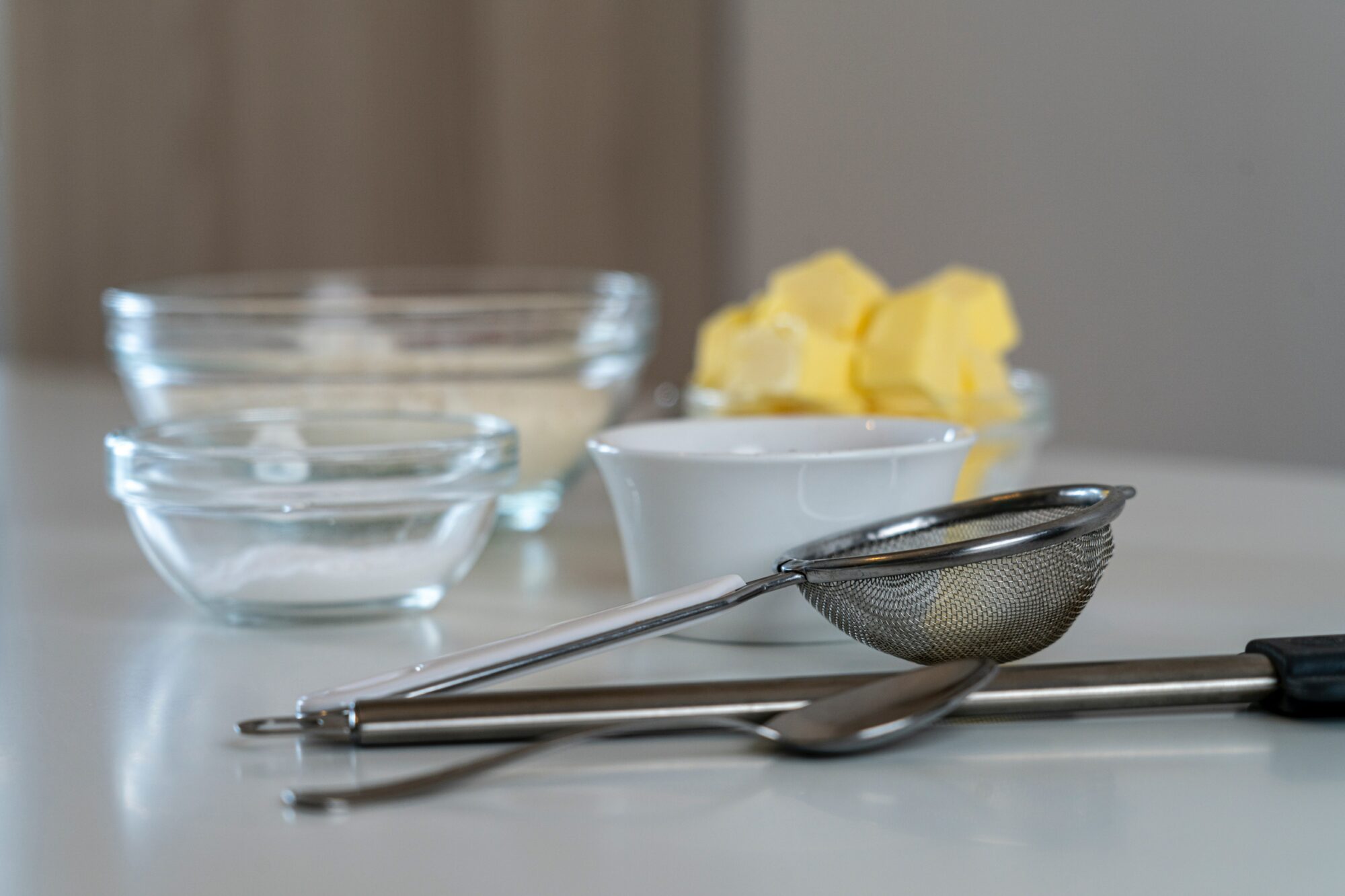 Clumped coconut flour is difficult to measure and difficult to incorporate fully into the dough. And lumpy dough is hard to work with and not much fun to eat. 
Experiment with different Keto Chow flavors for a different roll
Try using different flavors for sweeter rolls with additional flavor. Use flavors like Pumpkin Spice Caramel or Snickerdoodle and dust the rolls with cinnamon and powdered erythritol instead of sesame seeds for something sweet and spiced like a breakfast bun! Or use Chocolate, Peanut Butter, or Banana for different flavor profiles.
Use a digital scale to weigh the ingredients for the best results
A digital scale can be purchased inexpensively these days and can weigh up to several pounds. Weighing the flour and psyllium husk powder (rather than measuring by volume) will give the most consistent results. 
An electric kettle will make boiling the water and holding it at the correct temperature so easy—it's truly worth the investment
It will also keep you from boiling away too much of your water in an open pan. Boil the water and then measure it into a heat safe, liquid measuring cup. 
When all the ingredients are in the bowl, mix them long enough to form a dough that holds together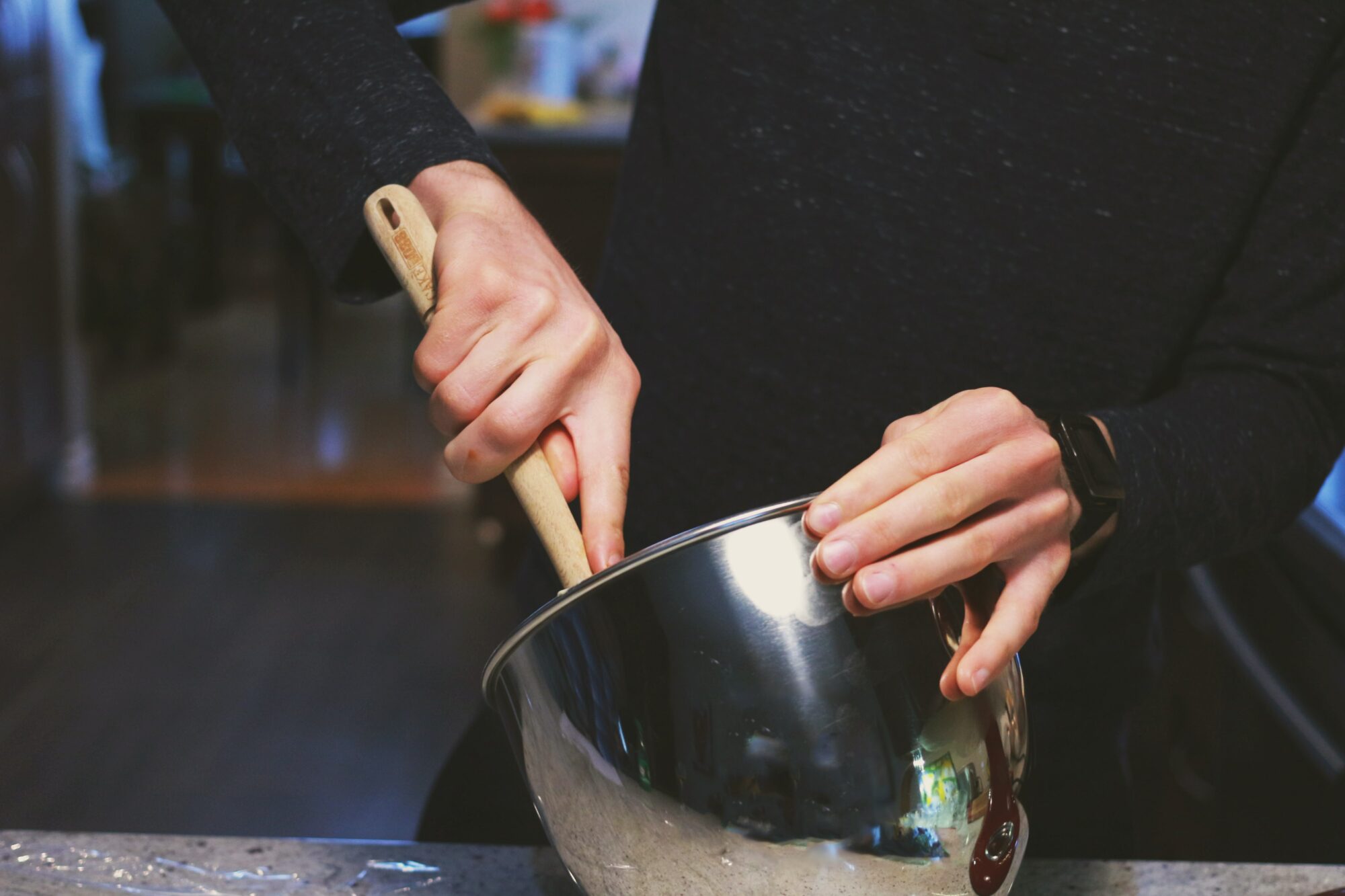 If it isn't holding together, it may not have enough water.  
Lightly dampen your hands with water if you're having a hard time shaping the rolls.
This will keep the dough from sticking to your hands. Don't introduce too much water or they may become soggy and lose their shape. 
Leave the rolls plain or add pretzel salt, onions flakes, garlic salt, caraway seeds, or everything bagel seasoning instead of sesame seeds after the egg wash for different flavors. 
Use an oven thermometer to be sure your oven is at the correct temperature
Oven thermometers can be off by as many as 10 degrees. A thermometer you put in the oven that reads the temp directly will give more accurate results and allow you to adjust the temperature in real time. 
The rolls continue to dry and become lighter and fluffier as they cool
Make them ahead, allow them to cool completely at room temperature and reheat for a meal. The texture becomes better the longer they cool. 
Baking a different bread recipe?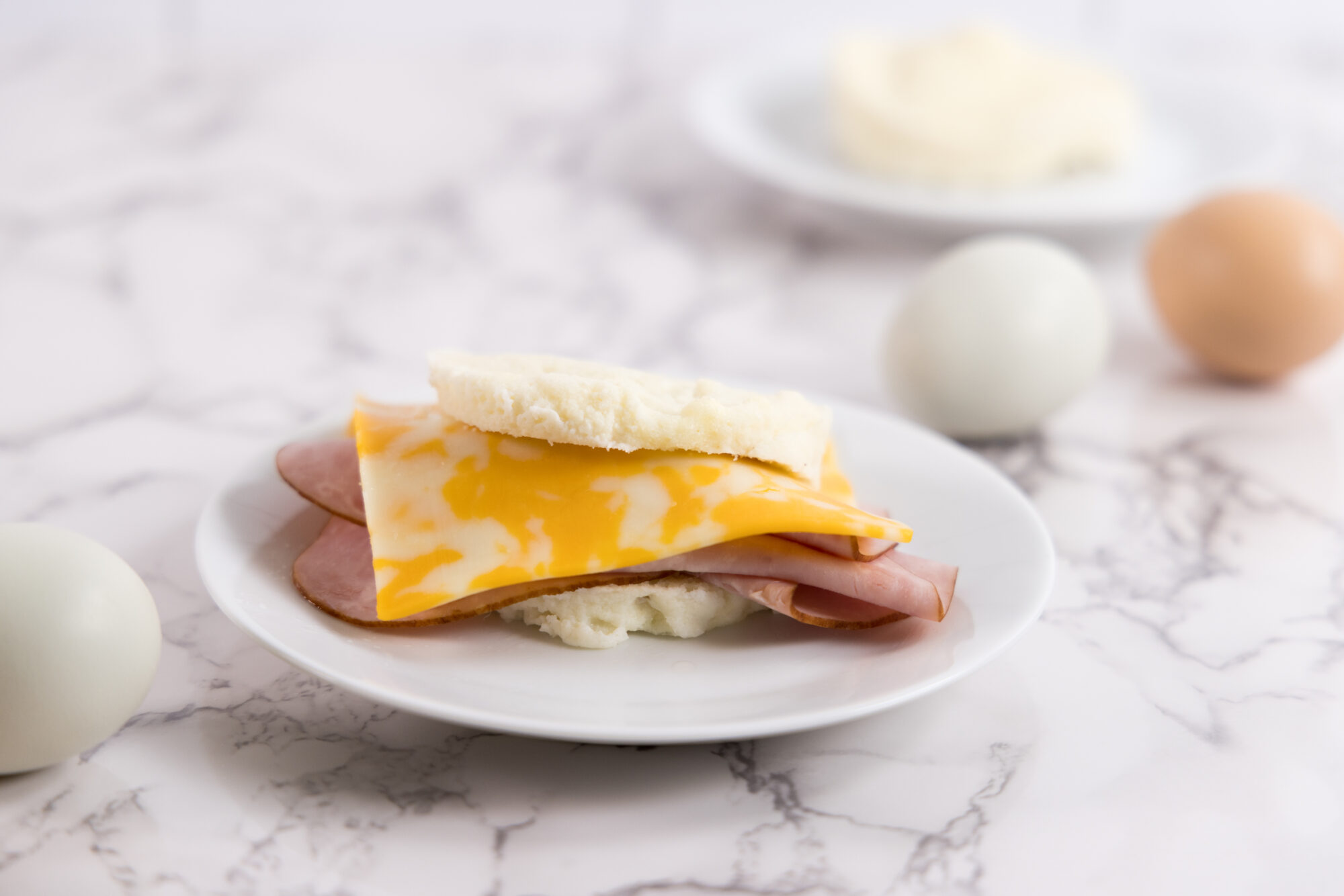 Here are some more general bread making tips:
Make sure your ingredients are fresh
Buy flours, spices, leaveners, nuts, seeds, and other ingredients in quantities that you will use quickly, ideally using them within three months. If you buy in bulk for savings, store ingredients in airtight containers in the freezer or in a place that remains cool, dark, and dry all year round.
Be sure to store leaveners like baking soda in airtight containers too
That cardboard box that absorbs odors in the refrigerator also absorbs odors and moisture in your cupboard. As it absorbs moisture it begins to lose its effectiveness, leaving your baked goods flat, and odors may add an "off" smell or taste to your baked goods. 
Flours like almond flour and coconut flour have more oil and moisture in them than standard bleached wheat flour
For best results, buy them in small amounts and store them in airtight containers in the freezer where the fats won't oxidize like they will in heat and light. Never store flours, nuts, or seeds near the stove or oven. 
Seeds like flax and chia are also sensitive to heat and light and are best when purchased whole and ground as needed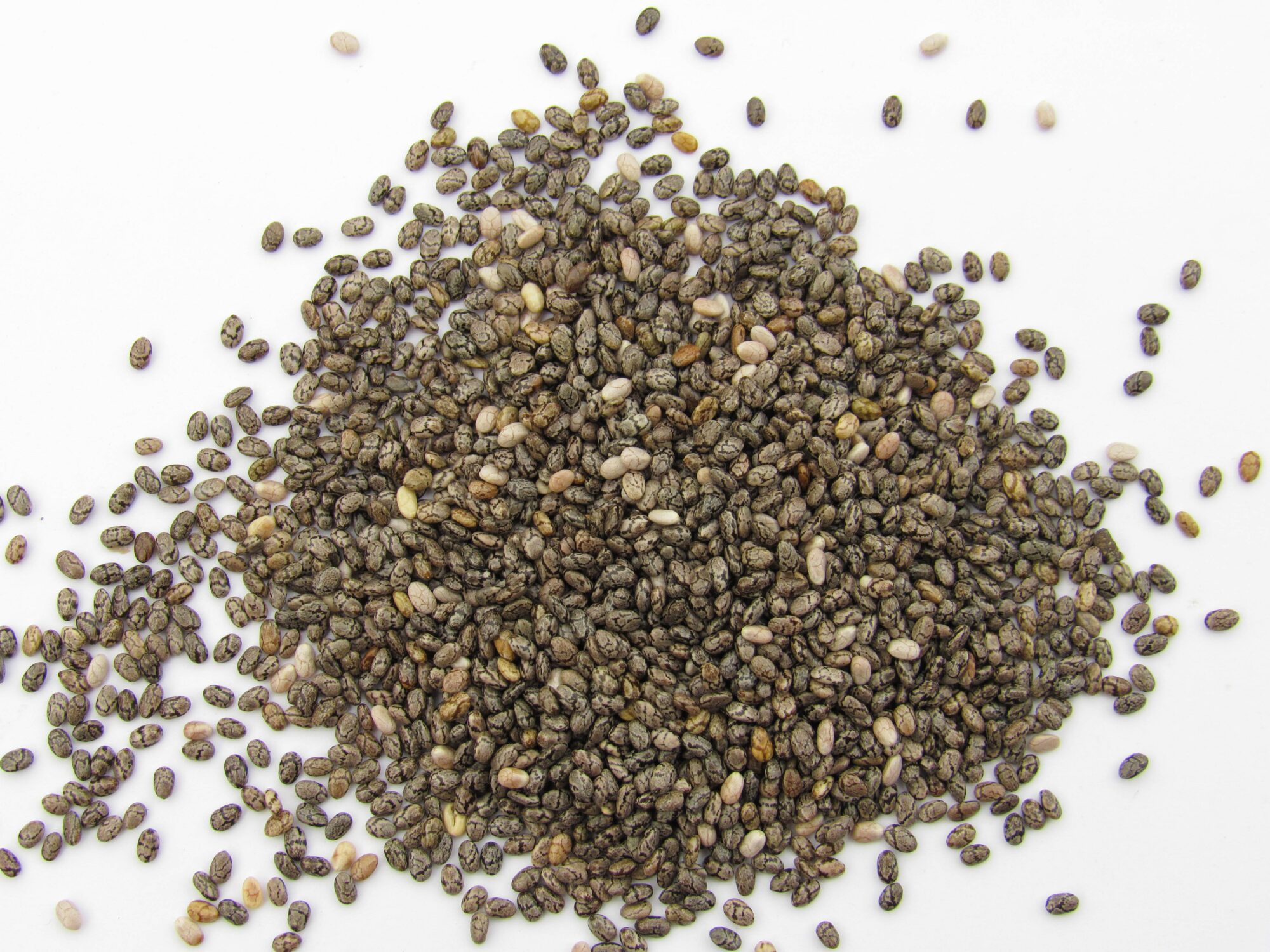 A coffee grinder kept just for grinding nuts and seeds works well for this job. If you do buy pre-ground seeds, be sure to store them in airtight containers (freezer safe mason jars work well for this) in the freezer and replace them every 3-6 months. 
Make sure your eggs are the same size as the recipe asks for
Most American recipes call for large eggs, which is considered standard in the U.S. If you don't have standard large size eggs you can weigh your eggs to get the correct amount.  According to the U.S. Egg Board a large egg weighs approximately two ounces. If you have jumbo eggs but your recipe calls for four large eggs, you can crack your jumbo eggs, beat them lightly, and weigh out an equivalent to the large eggs.
For more keto bread recipes, take a look at these fan favorites