We recently discovered that Chocolate single meal packets from lot #2215901 (sent to customers between December 2022 and February 17, 2023) did not meet our high standards for flavor and taste.
While these packets are perfectly safe for consumption, we want to make sure all our customers are getting the incredible flavor we pride ourselves on. 
Customers who purchased this product between December 1, 2022 and February 17, 2023 have been emailed, but if you think you may have missed that email or purchased a Chocolate single meal within those dates, please feel free to email orders@ketochow.xyz or call 385-645-5386.
We are more than happy to check our records and confirm whether an order you placed contained a packet from the affected lot number.
Lot numbers can be found on the back of the package next to the "Best By" date, though again, if you are uncertain, we are happy to check for you.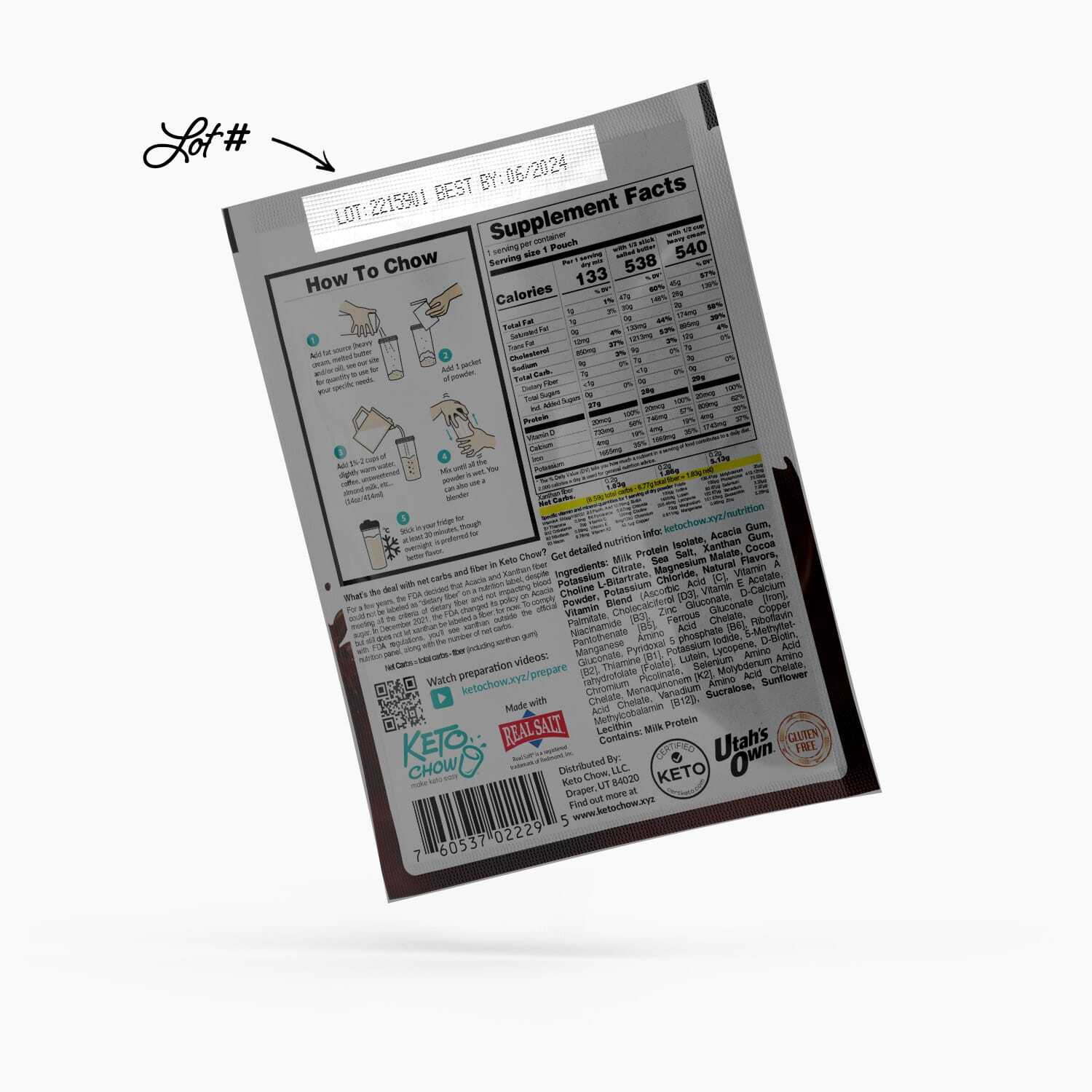 We apologize for any inconvenience this has caused, and assure you that we always strive to provide you with the very best. We hold ourselves to the highest standards in the industry, and we will continue to work hard to earn your trust and exceed your expectations.
Thank you so much for being a part of our Keto Chow family. We are honored to have your support and appreciate your understanding.