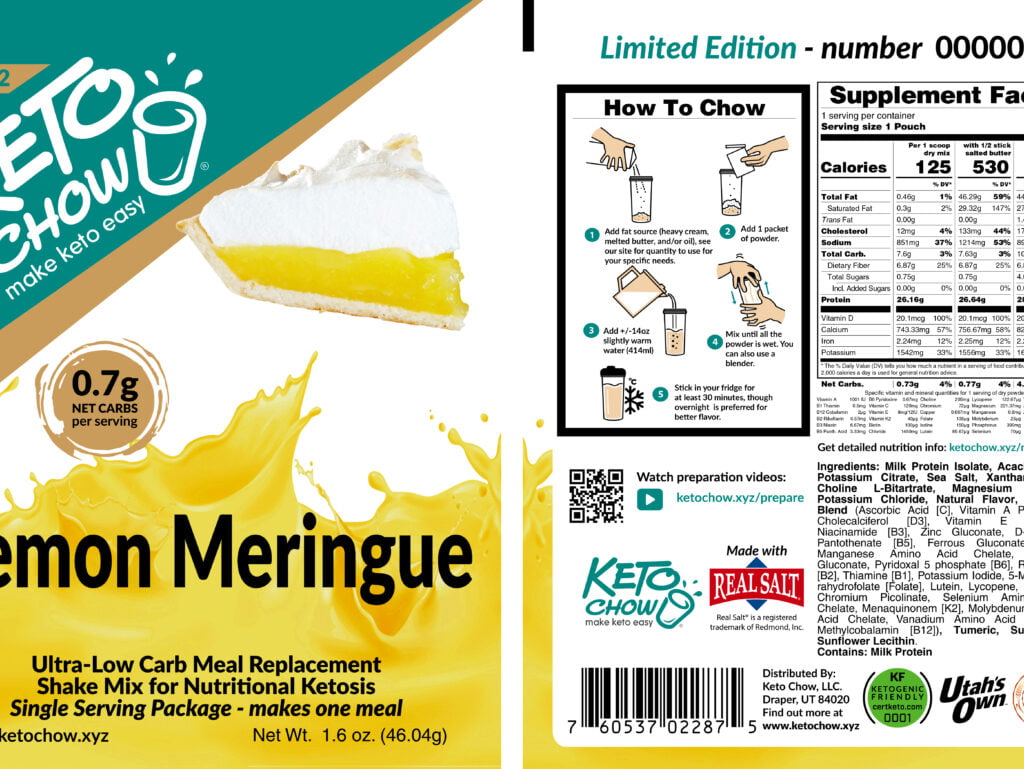 Last week we did a contest on our Facebook page asking "If you could create a new Keto Chow flavor, what would it be?" Surprisingly, the #1 flavor suggested was Lemon – several months ago, we started the development of a new flavor of Keto Chow: Lemon Meringue. It finally arrived yesterday, we tested it to make sure it tastes right and now it's available for all those people that wanted it! =) I'd like to say we're just super awesome quick and responsive but this was a very happy coincidence that took months to put together.
First things first: Lemon Meringue (I finally figured out how to spell it without needing to look it up!) is a LIMITED EDITION flavor. It is ONLY available in the individual sample size packet, and it's a limited quantity. We will NOT be adding the Lemon Meringue to the sample bundles and it cannot be purchased in the bulk bags. When we run out of the limited edition, that's the end of it.
Each packet of Lemon Meringue Keto Chow has a unique serial number on the back. Why? Mostly because the company that does our packaging has the capability to do it, we thought it was cool, so we did it. "Collect them all" I suppose =) The first delivery we received is a bit random in the numbering so you may get numbers from the end of the run instead of the beginning. We'll have that sorted out with people getting the low numbers soon (in case that matters to you).
Lemon Meringue also gets the honor of being the first flavor to switch over to version 2.5.2 which brings with it the change to Real Salt. Real Salt tastes better than the regular salt we have been using in the past but costs a little more for us to use, we're not charging any extra, you're welcome! Real Salt is a tiny bit gritty, if you've used it in cooking you'll notice that the added minerals mean you will occasionally get some stuff that doesn't fully dissolve. This is normal but it should sink harmlessly to the bottom and you likely won't even notice it.
Check out the 2KrazyKetos video where we made the announcement about Lemon Meringue (while I was posting this page! =)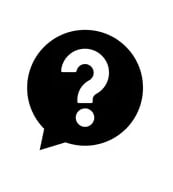 Wait, how did you keep this a surprise?
Frankly, it was a lot of work, and when people asked "Hey, when are you making new flavors?" I usually just said "there are no new flavors to speak of".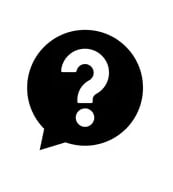 So are there any other flavors in development? When are more flavors coming?
There are no new flavors in development to speak of.
If, and when, new flavors are developed, tested, and ready for launch – we will be certain to let you know! It's a long process that takes 6-9 months from beginning to end and we will not announce anything until we have the finished and packaged product on-hand, ready to go. We don't like promising anything that we can't deliver and don't do pre-orders for something that could be delayed beyond our control.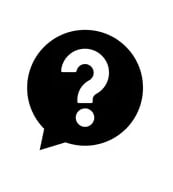 When will the Lemon Meringue Samples be available?
Hey Hey, they are available NOW!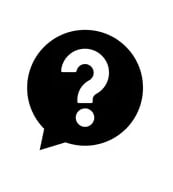 Wait, why not?
It's how we decided to make this as a "Limited Edition" flavor. I'm not saying that we will NEVER make large bags available but the plan is that we will not. If the sales response merits bringing them on, we may revisit that decision in a few months.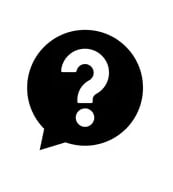 What do you mean by Limited Edition?
Each of the samples has a serial number on the back that's unique (because we could, it's cool and it didn't cost any extra). When the packets are all sold, that is the end. There is a possibility that if the sales on this flavor are exceptionally strong, we may bring it back in the future, but that is not the current plan – nor do we anticipate it happening.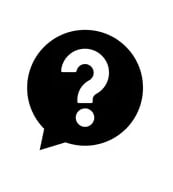 I want a lot of the Lemon Meringue, can I buy 21 for the same price as a bulk bag of the other flavors?
No, we do have quantity discounts on all our samples though. If you purchase 21 samples, the shopping cart will give you a 5% discount. There are also discounts for 53 and 91 samples, respectively. Buying 21 samples WILL cost more than buying a bulk bag of another flavor, even with the discount.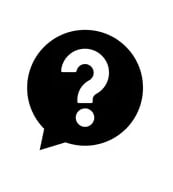 Hey, it has Real Salt in it? Cool!
We think it's cool. Using Real Salt adds to the cost but we decided it's worth it (to be honest, Miriam was the one championing the change and kept reminding Chris to figure it all out until it happened). Real Salt tastes better (to us). The one draw-back of Real Salt is that it doesn't FULLY dissolve so you may find a very small amount of undissolved minerals (grit) that sinks to the bottom of your cup. This is mostly a little silica with some manganese and iron.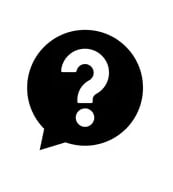 When will the Lemon Meringue be added to a sample bundle?
We are not planning to add the Lemon Meringue to the sample bundles because it's a "Limited Edition" flavor.