It's time for Cron-o-meter!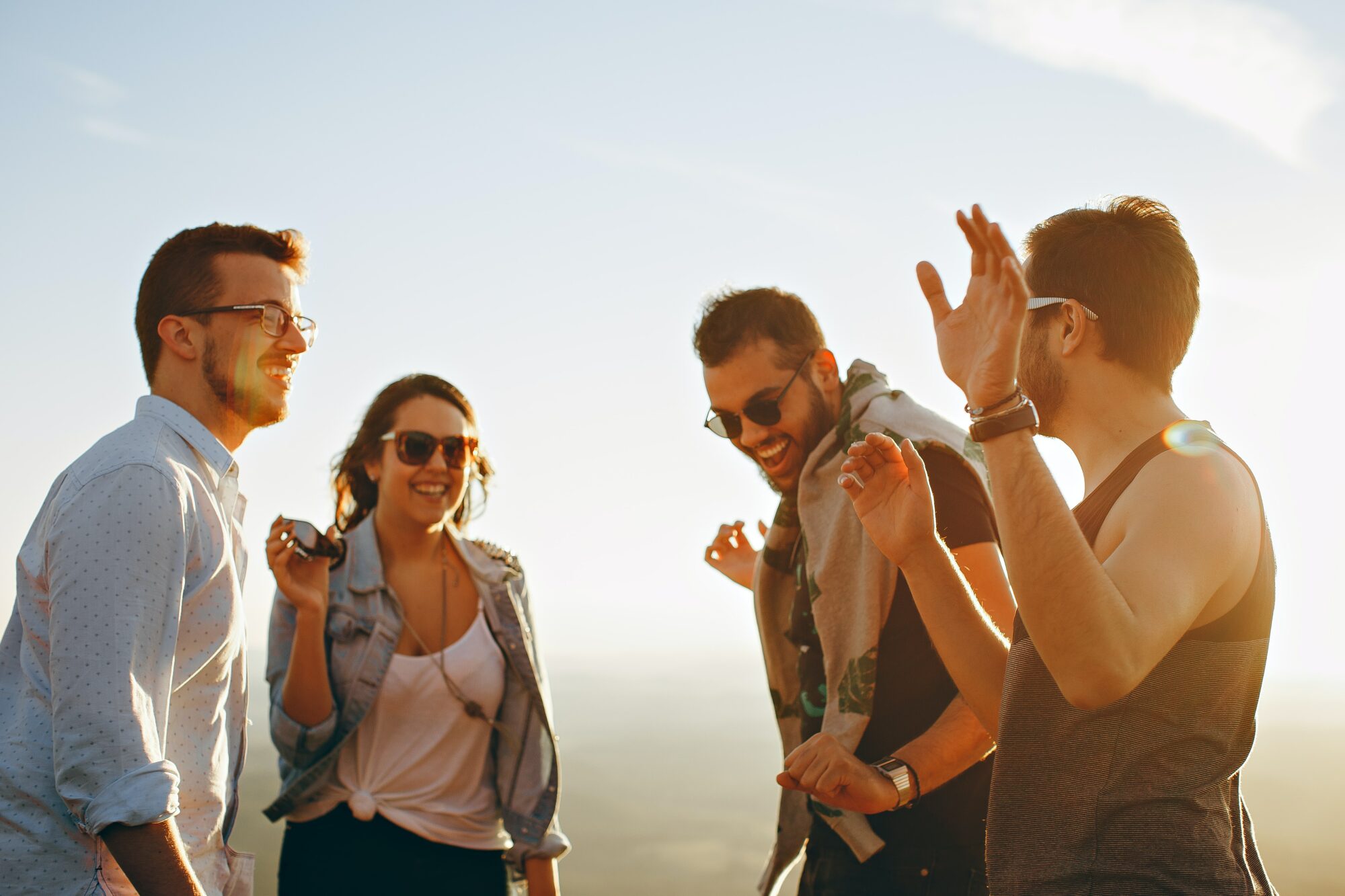 We love Cronometer around here! More info here about using Cronometer to track your net carbs. 
The key difference between Cronometer and most other tracking programs like MyFitnessPal and Carb Manager is that Cronometer uses a curated database. That means every entry you find has been verified to be correct. I switched from MyFitnessPal after I tried entering butter into my tracking and there were 7 different entries that were wrong.
Anyhow, the intricacies of Cronometer are beyond this particular blog post, but let's say Jane took the numbers from Maria's calculator and put them into Cronometer as custom targets: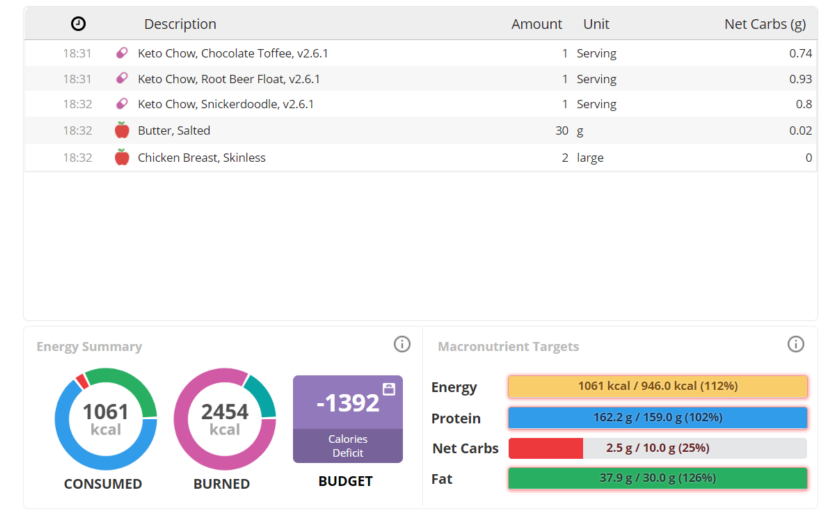 Jane has entered the food she's planning to eat. In this case, it's three different flavors of Keto Chow, along with the 10g of butter that she's having in each meal to make sure that she will be able to absorb the fat-soluble vitamins.
But wait a minute…the fat is a little high when she uses 10g of butter in each shake! That would be 8.1g of fat, plus 6.1g for each of the skinless chicken breasts that she wants to include in her meal plan for the day. Let's lower the amount of butter in each Keto Chow to 7g. That will make for 21g of butter in total. Jane still wants to get around 10g of fat per meal so she can either have a chicken breast in two of her meals, or actually split up the two pieces of meat into three portions and have 2/3 of a breast with each meal. 
Now here's how her targets are looking: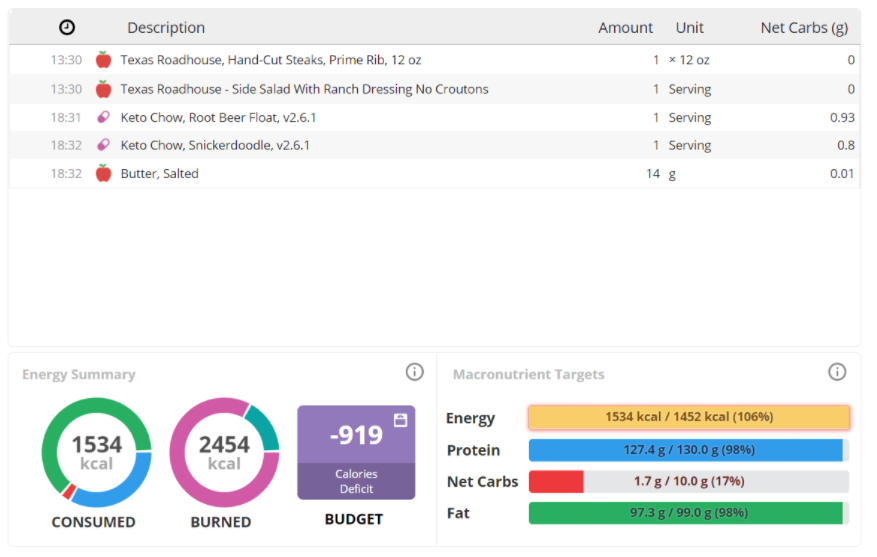 That looks really good! Jane is half a gram over on fat and 3g over on protein, but both are exceptionally close to her targets. 
Now for a non-PSMF day, Jane could have two Keto Chows, along with some beef for her third meal. Let's say she decides to have two of the same 7g of butter Keto Chow shakes she had the previous day and then she's going to go to Texas Roadhouse and get a 12oz Prime Rib along with a side salad.
Honestly, that's phenomenal. Jane has a good plan in place! 
Additional recommended PSMF resources:
Make PSMF Meal Prep Easy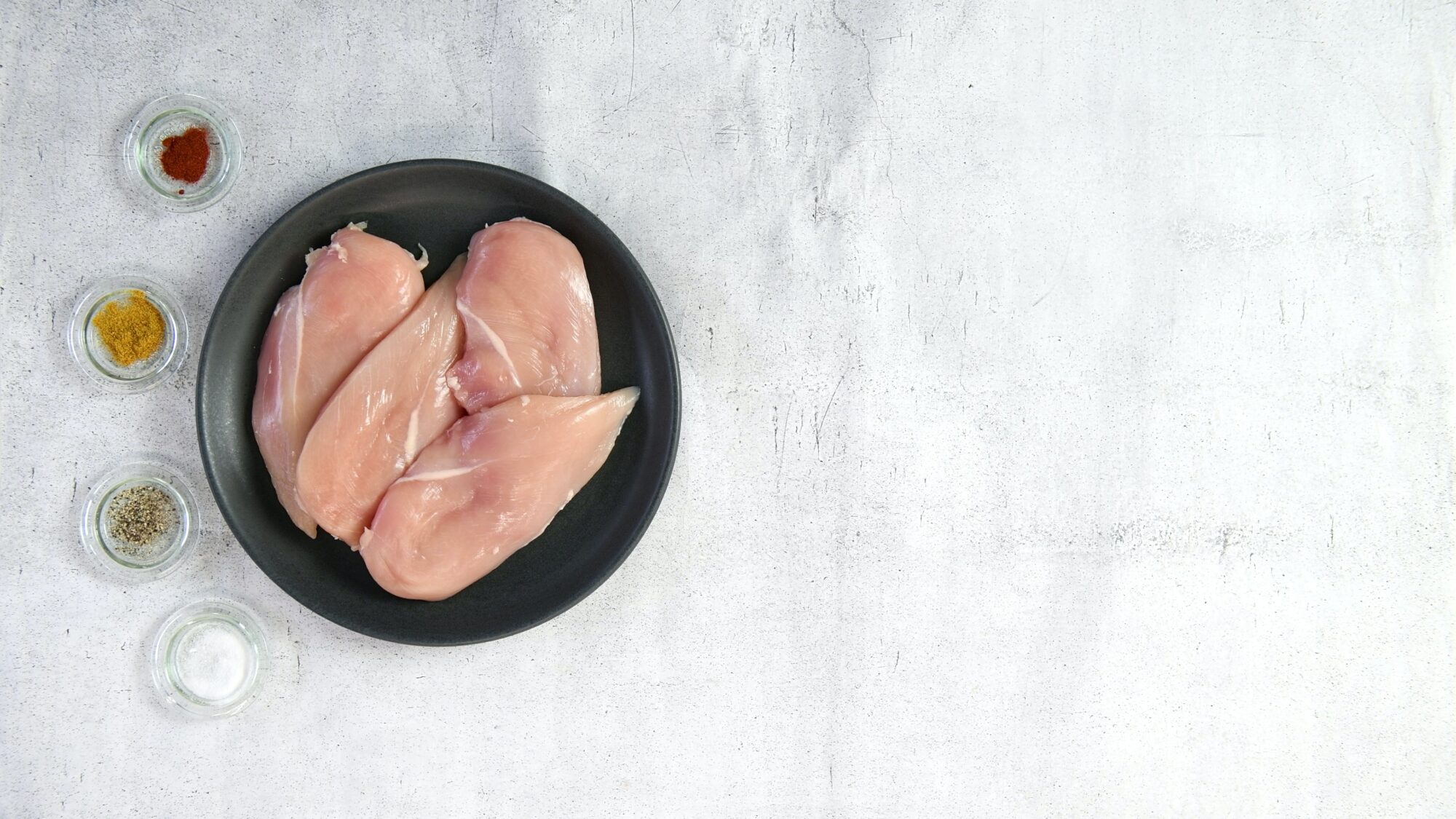 If you're unsure how to get started on meal prepping for the PSMF diet, you can check out our free PSMF e-book. It's full of delicious and easy recipes created by influencer Maria Emmerich. Sign up to get it here!