So, you're on the keto bandwagon, having a great time and feeling good (and enjoying some Keto Chow along the way, right?), and now you're ready to branch out and try some new recipes so you can level up your keto cooking game. 
Here are some of the best keto cookbooks, websites, and resources to get you cooking with confidence and style!
*Note that this page has affiliate links, which means we receive a small commission on a purchase when you click the link with no additional cost to you. If you purchase through our affiliate links, thank you for your support!*
Best Keto Cookbooks
Carrie Brown:
Carrie Brown creates keto and low-carb recipes that rock! She is knowledgeable, encouraging, and inventive. She understands the science of why things work and translates that into easy, approachable knowledge for her readers. She has written several keto books that I consider canonical. They are available as e-books and in print. She literally wrote THE book on making keto ice cream and has a thriving online community where you can connect with her and fellow keto followers daily. 
Keto Cookbooks by Carrie Brown – Carrie Brown
Carrie Brown – Recipes and adventures from a splendidly happy keto life
Maria Emmerich's specialty is keto and PSMF cooking! She has some fantastic cookbooks, including her newest release The Protein-Sparing Modified Fast Method. She also shares tons of delicious recipes on her website.
Martina Slajerova:
Creator of the Keto Diet App and Ketodiet.com, Martina Slaverova is a trusted source of recipes that are rooted in sound keto theory. Her approach to cooking is fresh, modern, and enjoyable. Her newest book is The New Mediterranean Cookbook which takes a keto-friendly approach to the benefits of traditional Mediterranean ingredients. She has published nine more cookbooks and an app that offers support, recipes, macro tracking, advice, and more, as well as a website with a recipe blog.
Delicious Low-Carb, High-Fat Recipes for Maximum Weight Loss and Improved Health | KetoDiet Books (ketodietapp.com)
Keto recipes, diet advice & meal plans | KetoDiet Blog (ketodietapp.com)
Hilda Solares:
The first keto baked good I ever made was Hilda's famous keto cream cheese pound cake. She has been baking keto for years and has it down to a science! She shares her information and her inspiration in her cookbooks and on her blog.
Amazon.com: Hilda Solares: Books, Biography, Blog, Audiobooks, Kindle
Fittoserve Group · Easy Keto Recipes To Eat Well + Feel Well + Serve Well
Carolyn Ketchum:
Carolyn Ketchum shares keto recipes that are simple, straightforward, and easy to make. She is a master of keto basics. She is especially known for her baking, and has a blog full of recipes and helpful information. 
Keto Cookbooks – All Day I Dream About Food
Home – All Day I Dream About Food
Nicole Downs of OhMyKeto created a book of recipes that are rich, delicious, and indulgent. She takes a fun no-nonsense approach to keto and her cookbook is full of recipes that will please the foodiest of keto-ers. 
Michael Silverstein:
You may know Chef Michael from his turn on MasterChef. His cooking is passionate and full of flavor. His newest cookbook focuses on comfort foods with recipes like Butter Chicken, Pulled Pork, Beef Pho, and more. You can also find him on YouTube and his other social media. 
Chef Michael – Best Keto Diet Recipes
Maya Krampf is another original keto alum who has been making fantastic keto recipes on her blog for years. 
Wholesome Yum | Healthy Recipes. Keto Recipes
Websites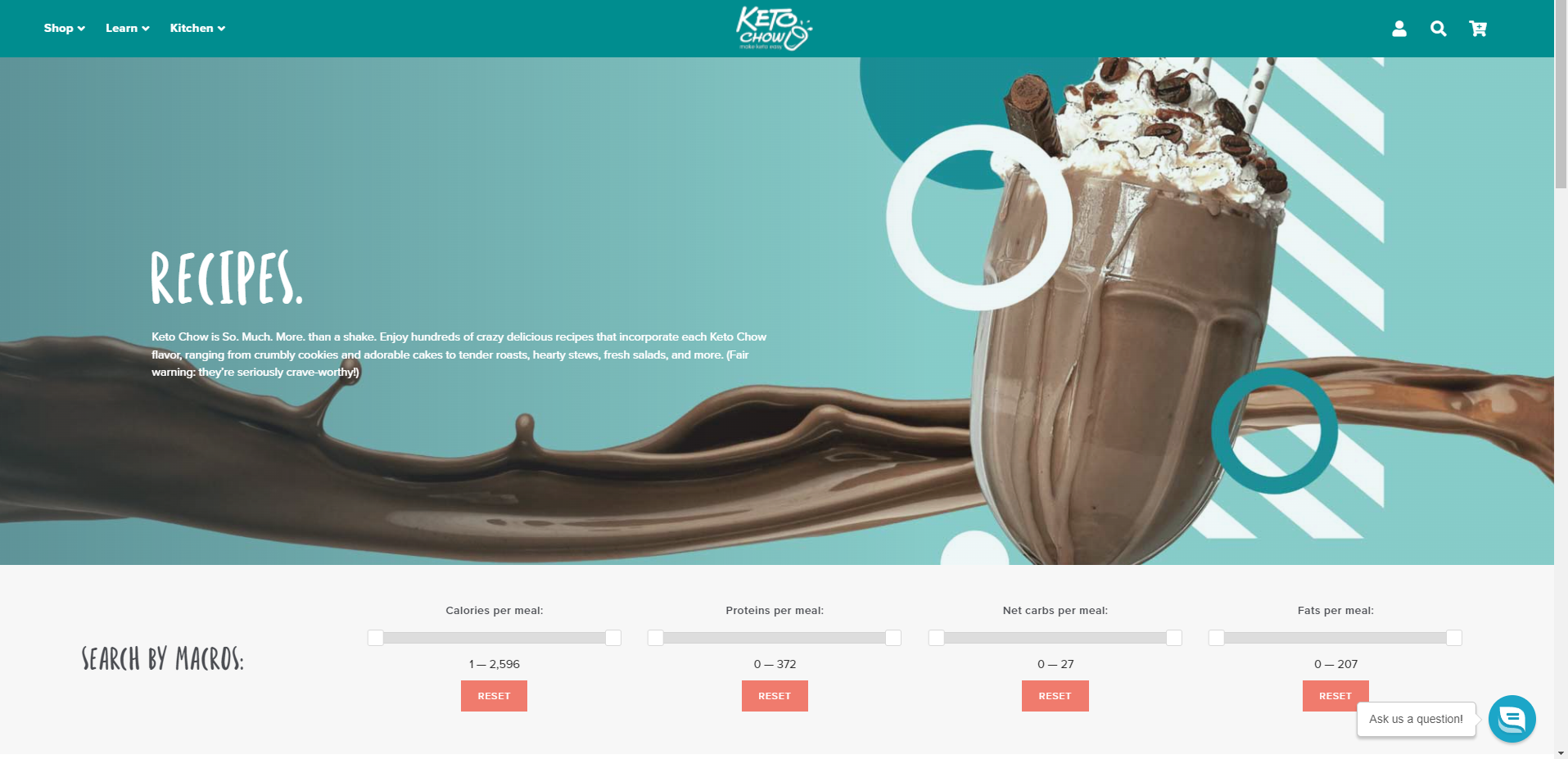 Cookbooks are not the only places to find amazing keto recipes. Here are some of my favorite websites, blogs, and other online spaces to find inspiration when it's time to do some meal planning.
Keto Chow Recipes (Basic keto dishes, meal plans, and flavor hacks featuring Keto Chow are at your fingertips with a huge selection of recipes featuring sweet and savory flavors.
Diet Doctor — Making Low Carb and Keto Simple
Ruled Me: Ruling the Keto Diet & Getting in Shape – Guides | Recipes | Tips 
Headbanger's Kitchen – YouTube
Non-Keto Cookbooks and Recipes
Remember that recipes don't have to be specifically keto to work for ketogenic diets! Here are a few more recommendations for non-keto books that are still keto-friendly or easily adapted to be keto-friendly. 
Inher latest book Michelle Tam reinvents favorite take-out dishes and specifically highlights which recipes are keto friendly.
This book from renowned chef-turned-health-enthusiast Gregory Gourdet offers beautiful, lush recipes that feature international flavors and recipes inspired by his Haitian heritage and many of them are keto-friendly.
Everyone's Table: Global Recipes for Modern Health
Jennifer McLagan:
One of my all-time favorite cookbooks is Fat by Jennifer McLagan, who was way ahead of her time when she wrote an entire book dedicated to the art and history of cooking with fat. 
Amazon.com: Jennifer McLagan: Books, Biography, Blog, Audiobooks, Kindle
Joel Robuchon was one of the world's most renowned French Chefs. His approach to French cuisine offers so much knowledge for a cook who is looking to get more serious in the kitchen. 
The Complete Robuchon: French Home Cooking for the Way We Live Now with More than 800 Recipes: A Cookbook: Robuchon, Joel, Bellinger, Robin H. R.: 9780307267191: Amazon.com: Books
Molly Stevens:
Molly Stevens teaches cooking techniques so well! These techniques can be applied to any food and way of eating. Once you set the foundation, you can let your imagination run wild with ingredients.
Molly Stevens: Books, Biography, Blog, Audiobooks, Kindle
This is by no means an exhaustive list. I can't possibly include all the great authors and influencers sharing good recipes in one post. Consider this to simply be a jumping off place in your search for keto recipes.
When done right, keto cooking is as delicious, creative, and innovative as any cuisine. Hit your local library, download an e-book, buy a book, investigate YouTube and other social media, download an app, and get cooking!
Looking to make meal prep easier?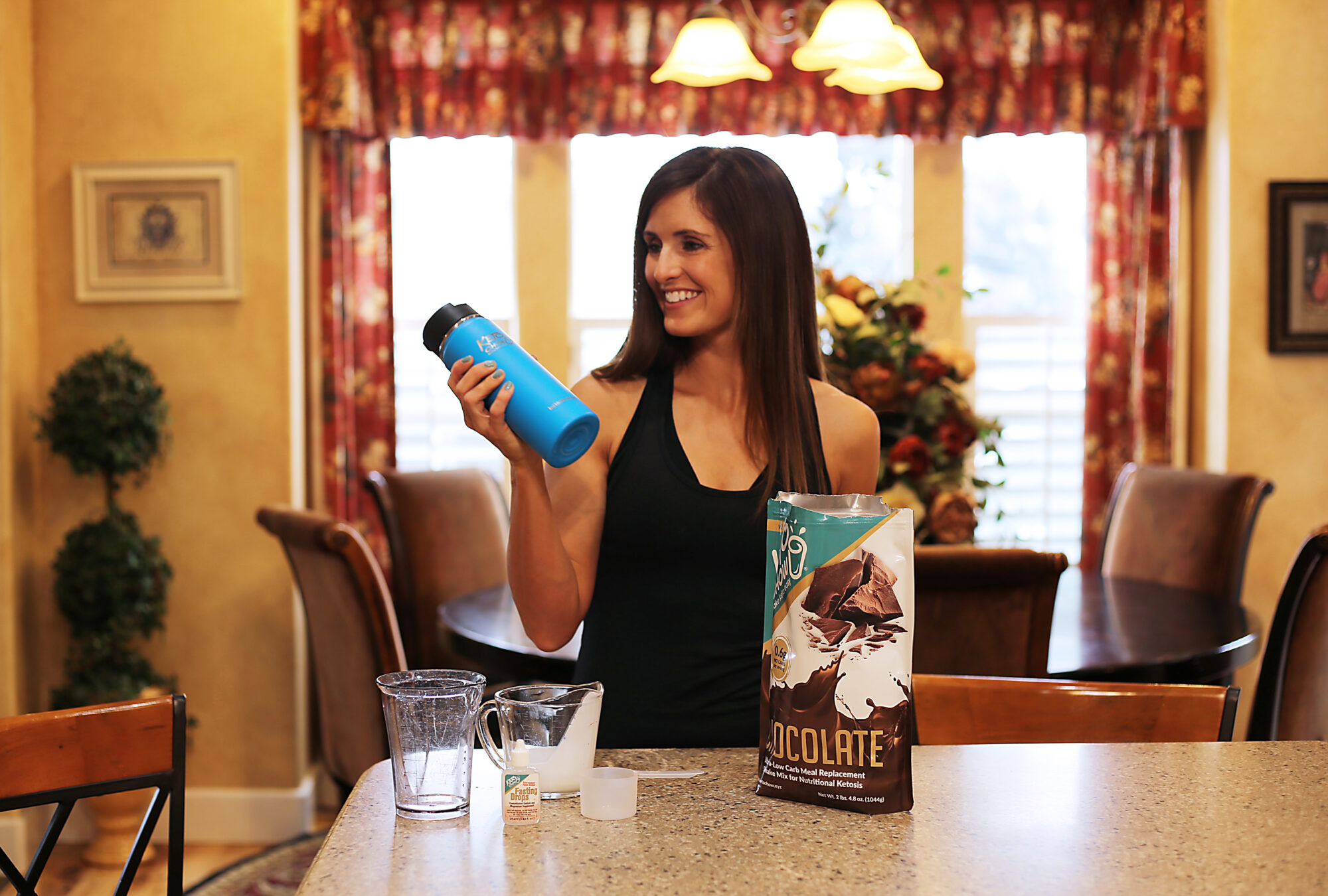 If you're sick of meal prepping while on the keto diet, then you need to check out Keto Chow. Keto Chow is an easy-to-make meal replacement shake that doesn't require any cooking. Simply add around 16 oz. of water, your choice of fat and a serving of Keto Chow into a BlenderBottle.® Then shake, refrigerate and enjoy!
Keto Chow is considered a meal replacement because it has 1/3 of your daily recommended nutrients, like protein, fiber and vitamins. It's also low carb, making it perfect to enjoy on the keto diet.
There are over 30 flavors of Keto Chow for you to try. Check them out here!