In case you aren't familiar with Dave Feldman, you may want to check out:
At KetoCon he unveiled the results of his new experiment. He hasn't done the full-write up on the experiment and results yet, though if you purchased the KetoCon presentation video download, they just posted all of the presentation videos late last night and you can watch the presentation. I'm not going to spoil Dave's big reveal so you may have to wait for him to do an update.
So what does all this have to do with Keto Chow? Way back in October 2015, Dave ordered a week's worth of Keto Chow. In April 2017 he tried doing an experiment using keto meal replacement shakes to reduce variables and picked Ketolent instead of Keto Chow but said he would try Keto Chow later, which he did (Dave actually got the very first shipment of Chocolate 2.0)  I made sure that there was absolutely no expectation of favoritism or quid-pro-quo – more than that I saw it as an excellent opportunity to get some detailed feedback on how Keto Chow affected insulin levels. Dave reported back that he didn't see a spike in insulin in his preliminary testing, SCORE! We got to meet up with Dave at KetoFest and talk about his experiments, which is always fun.
In Dave's Keto Con presentation he thanked PTS Diagnostics, Ketolent, and Keto Chow for helping out with his experiment: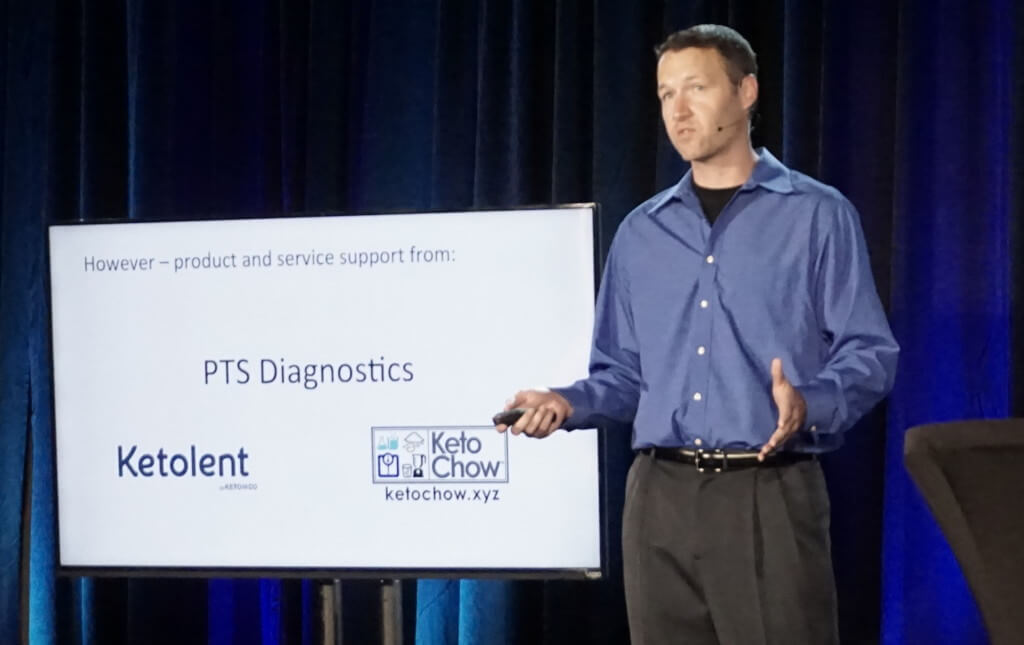 And on his experiment diary slide, well you can see what he was eating: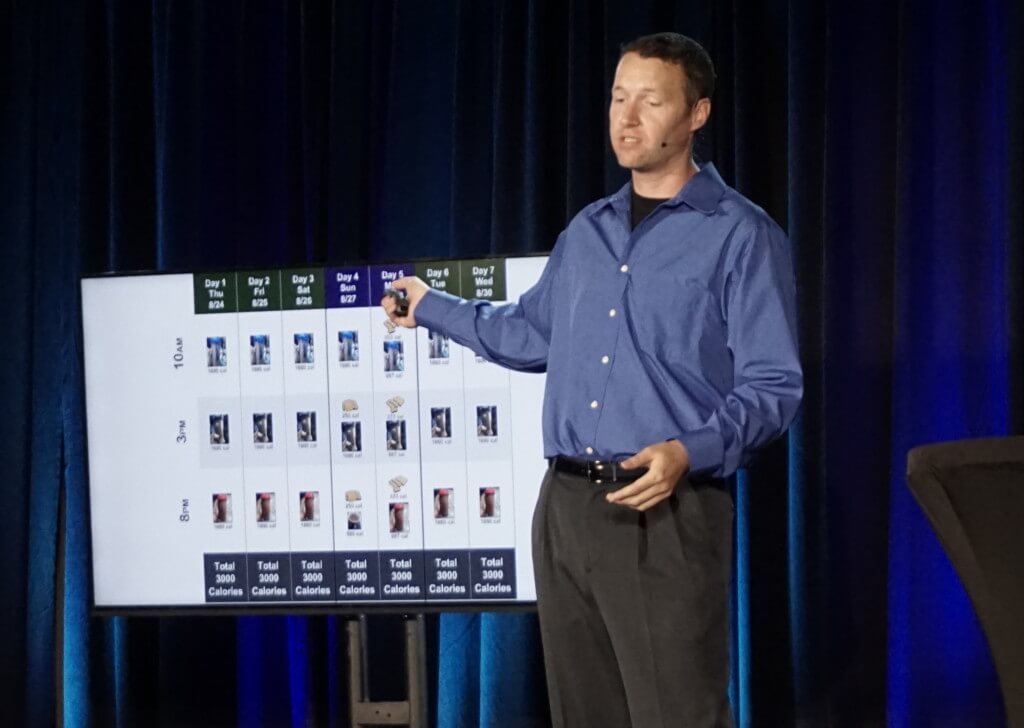 Straight up ketogenic meal replacement shakes. It allowed him to hit exactly 3000 calories a day including the days that he was adding in the "mystery ingredient" he used to drive down his cholesterol – it was still 3000 calories a day just with a different macronutrient mix. It's pretty cool to be helping out with some really cool science and making Dave's experiments easier and more accurate!