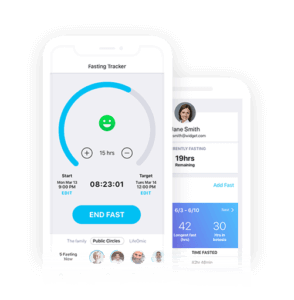 Miriam and Chris are going to be doing a 72 hour fast this Thursday, April 9 through Sunday, April 12. If you feel the inclination and want to be part of our group, you can join us! You can start and end whenever works for you according to your personal health and situation. Miriam and Chris will be starting around 5 pm (mountain). We have a Keto Chow Fasting Group on the LIFE Fasting App, you can join us here: https://bit.ly/kc_fasting.
Don't forget to grab your Fasting Drops before Friday so you'll have them to help you get through an extended fast. Our Fasting Drops are designed to give you the electrolytes you need to keep you going while fasting; without adding any sweetener, flavoring, caffeine, or coloring. Just purified electrolytes sourced at the pristine west arm of the Great Salt Lake. They can be diluted in water or another beverage of your choice while fasting, or for everyday use. These drops were developed in conjunction with Megan Ramos, co-founder of The Fasting Method.
We offer a variety of size options for purchase, check them out in our online shop.